Our school is a unique school that continues to offer challenge and excitement for our children. There is a confidence and vitality that is reflected in the many programs and new initiatives that operate in our school. Our staff are a strong team and we are all working to provide our children with the best education available to them.
Welcome to St. Francis Xavier Primary School.  I am delighted that you have chosen to explore our warm, vibrant and supportive school community. On behalf of this wonderful community I sincerely thank you for seeking to find out more about what this great school has to offer your child.
We celebrate more than a century of providing high quality inclusive Catholic education.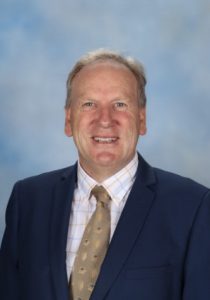 Established in 1914 by the Sisters of Mercy, our school embraces the charism of Catherine McAuley. Catherine's story and example provides the inspiration for our students to 'make a difference' in the world by actively living the Gospel values in their relationships and through outreach to others. We can confidently state that the same level of Christian hospitality and inclusivity exists in our community today.  Our school motto, "All with God" promotes the dignity of, and respect for, each individual.
At St. Francis Xavier, we value strong relationships with our God and one another, acceptance of individual differences, holistic education, collaborative partnerships and the on-going pursuit of excellence.  St. Francis Xavier is a nurturing, village-like environment in which teachers and school officers take collective responsibility for ensuring that all students progress in their learning. We are in the unique position of being able to cater for the individual needs of our boys and girls. The general safety and well-being of each child is of paramount importance to us.
Our Staff is a highly committed, professional group of educators who continually strive for best practice, innovation and creativity. We offer a broad based inclusive curriculum with a range of opportunities and experiences that foster the growth of the whole student. At St. Francis Xavier, every child is nurtured and empowered to be the very best he or she can be.  We strive for excellence and we value and celebrate the uniqueness, diversity and gifts of each individual.
I hope our website provides you with all the information you need to learn about our great school. Please feel free to contact me for a personal tour of the school to hear more about the countless opportunities available for your child at St. Francis Xavier.
Yours sincerely,
Mark Hogbin
Principal